Aggie Romero-Sirrine
GRI, ABR, SFR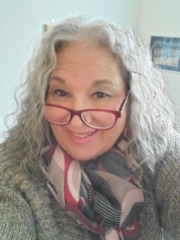 Aggie serves the greater Roanoke Valley including the Smith Mountain Lake area. With 20 years experience I stay in touch with the changing markets and work deligently to help my clients find the right home at the right price at the right time for them. My philiosphy is simple, your goals are my goals and I will work tirelessly to help you find the key to your next home and/or sell your home. I have found the best way to serve my clients is to build a strong working relationship and provide excellent communication.
My husband, Jim and I lived on a 300 acre farm in Upstate New York after his military service. We have three beautiful daughters and four grandchildren. While in NY I worked at Cornell University (Ithaca, NY) as an Administrator of a Postdoctoral Fellowship Program (1983-1998). I also was the owner of a catering business (1972-1990). We moved to Virginia in 1998. Before Real Estate became my full time career, I was a sales trainer for a sales force (1998-2004). 
I enjoy water aerobics, cooking, quilting, and spending time with my grandchildren. Jim, my husband of 54 years keeps me busy preserving the many vegetables and fruits he grows in his small garden.
I look forward to working with you when you are ready! Give me a call or send me a note 540-252-5796.